By Hussain Khalid Mirza
Traditions which are practiced in subcontinent for a very long time cannot be eradicated just by mistreating women. In this age of ever-evolving science, witchcraft is not a practice to be taken seriously. But, in India, it's a different case. People are not only believed to practice this but are also humiliated and harassed by the masses.
In India at the place of Ranchi, 11 people near Jharkand state have been arrested  for maltreating two women who were allegedly involved in witchcraft. They were forced to remove their clothes and walk around the streets. The worst treatment given to them is to nibble on the human waste.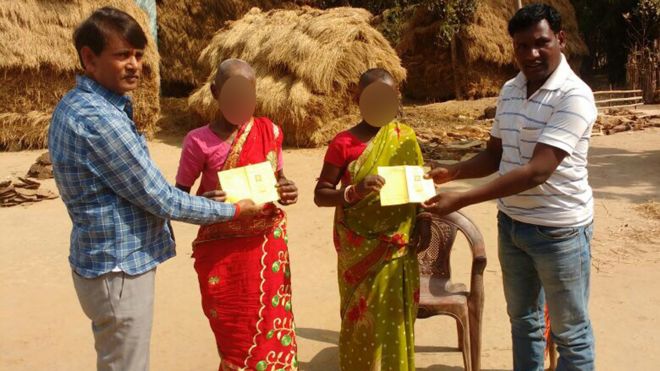 According to the news of BBC, daughter of the victimized lady talked to media and told that her sixty-five-year old mother was accused of spreading illness in the village.
Moreover, they were also accused of the death of a relative in a nearby village whom they visited few weeks ago prior to the death.
The daughter told " we were punished the next day, " and their punishment was so cruel and humiliating. They were taken to cremation where relatives of the dead person urinated on them. Head shaving of females as a punishment is so common that it has become a public ceremony.
The worst part of the story was that whole crowd gathered there and watched the whole incident without any interruption or action. Poor ladies' heads were shaved off and were made to walk around the village in utter mortification.
Days later, police took notice of it and decided to provide security to the ladies without giving any punishment to the culprits.
Given this situation, the so-called democratic India needs development more than entertainment. Just a thought!