The Way PTI Workers and Supporters Reacted to Aamir Liaqat's Inductions: Resignations and Resentments
Two days ago, Imran Khan welcomed former MQM's MNA and a highly controversial television personality,  Aamir Liaquat, to Pakistan Tehreek-e-Insaf (PTI).  Liaqat has been subject to many controversies and was at the heart of many scandals. From his fake academic degree to being caught in hullabaloos with various news channels and political personalities, he ensured to threaten everybody on screen he had problems with.
Here is the video of Aamir Liaqat days before joining PTI in which he clearly tells PTI leadership the narrative of "apnay log"  and elaborates on their ignorance of Karachi culture.  He moves on to explain to Imran Khan, PTI Chief, that he got married during the "Iddat" period and claimed that Khan was attempting to make a new Pakistan with a new Islam.
Here is the video:
PTI being the second largest political party in Pakistan, seemingly, has taken a tough decision for a political objective. However, the absurdity of this induction has given birth to many questions and nobody can deny or write it off once something is on social media as the above video expresses.
Liaqat released this message after quitting BOL in which he claimed that whatever he said against MQM or any other party was scripted. The views were not his own.
https://www.youtube.com/watch?v=Q4gGdI94zrI
DR. Salman Ahmad, the lead guitarist of Junon group and a long-time friend of Khan and a staunch supporter and friend of PTI, left the party after Liaqat joined.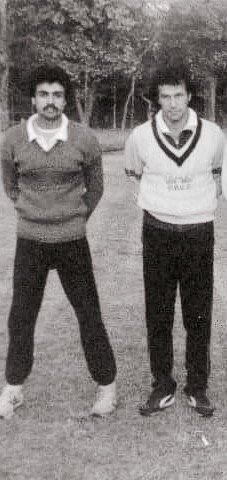 Social media is filled with trends like #AamirNahiChalayGa and #SayNoToAmirLiaquat.
Here is the tweet of Salman Ahmad:
After 35 years of defending, supporting & justifying @ImranKhanPTI to the world , i no longer can. i fear that reptiles surround him.

— salman ahmad (@sufisal) March 19, 2018
In another tweet, he expressed his opinion about Liaqat's view:
Accusing heroes of Blasphemy, endangering lives, character assassination , kidnapping,distorting Islam = AmirLiaqat https://t.co/WwYwdPgbuC

— salman ahmad (@sufisal) March 21, 2018
Beena Sarwar, an international journalist, and writer, expressed her discontent in the following words:
Well said @sufisal. And @ImranIsmailPTI wants "proof" of ALH corruption? Can't see for himself the moral corruption in ALH allegations of "blasphemy" and "treason"? Financial corruption in making money from "religious" transmissions? Please…. https://t.co/hqxe5pKqYV

— beena sarwar (@beenasarwar) March 21, 2018
Fauzia Kasuri, an activist, and a dedicated PTI worker, expressed the following views on Twitter:
I respect ur principled stand, Salman Ahmad @sufisal …In the words of @ImranKhanPTI, we should not act like " bherr bakree" n must always speak for what is right…fear none but Allah!

— Fauzia Kasuri (@FauziaKasuri) March 21, 2018
Fauzia Kasuri is somebody who has been with Khan for the past 25 years. But this time, PTI Chief, made many of his long-time friends seemingly hurt with his political choice.
May be Khan is adapting his political policy to the belligerency of Pakistani diplomacy in which popular vote is the right vote, thus annoying many of his friends.
She tweeted:
Our two decade struggle for MERIT n INSAF has resulted in this! Speechless! #PTIKarachiCampaign @ImranKhanPTI https://t.co/KnDcg2EuWj

— Fauzia Kasuri (@FauziaKasuri) March 19, 2018
Sahibzada Jahangir , Senior Advisor to Chairman, Imran Khan, on foreign trade, investment & development from Europe in KPK. Head of PTI UK & Europe, expressed the following views in a tweet:
I am not a fan of Dr Aamir Liaquat but I bow before party decision. But before we make them sit next to our Chairman, we must make them publicly apologise for swearing & insulting our Chairman over the years. Please let the PTI dry cleaning & washing machine be little selective.

— Sahibzada Jahangir (@ChicoJahangir) March 19, 2018
A famous journalist and a writer of international repute, Mehr Tarar, tweeted the following:
Aamir Liaquat has joined the PTI.

Okay, so I quit being a PTI supporter and voter now. It was fun fighting for the PTI I believed in for six years without being a party member/official.
No more 🤐

— Mehr Tarar (@MehrTarar) March 19, 2018
A lawyer and blogger, Iman Zainab, tweeted the following:
Any hope PTI had of making even a little bit of headway in the elections has been singlehandedly shot to hell by Imran Khan. Never have I seen a man so adamant on political suicide. Aap ko Aamir Liaqat mubarak ho ab aap aglay 10 saal sirf aam hee khaingay – elections bhool jaaye.

— ایمان زینب (@ImaanZHazir) March 19, 2018
Another supporter and voter of PTI and a fan of Khan, Adil Ansari, tweeted the following as his endnote:
Not the #PTI i joined.

Will always remain thankful to Chairman Imran Khan and the party for awarding me senior positions in the party but with Amir Liaquat types joining PTI, i don't see light at the end of the tunnel.

I QUIT: My end note >> https://t.co/k47UMxfxCh pic.twitter.com/Fm5i1JjpH3

— Adil Ansari (@AnsariAdil) March 19, 2018
Another PTI supporter, Habbibullah, made this interesting tweet:
Every PTI voter with a conscience today pic.twitter.com/l2dR91yx3N

— H U Khan (@Huk06) March 19, 2018
Sajila Andaleeb, a worker of PTI, tweeted the following:
@ImranKhanPTI
I want to make it clear that @InsafPK gives right to its supporters to raise their voice on all issues @AamirLiaquat is dishonest, hypocrite, and biggest lair
We demand to kick out AmirLiaquat#KickOutAamir#CondemnAAmirJoiningPTI

— Sajila Andaleeb (@SajilaPTI) March 20, 2018
Professor Yasen left the party with the following tweet:
PTI workers are leaving the party , meanwhile @ImranKhanPTI is like " Who Cares " #عامر_کچرا_نامنظورpic.twitter.com/AXKhCE7qVc

— Dr Ayesha (@DrAyeshaNaveed) March 20, 2018
Faisal tweeted the following:
Amir Liaquat Joined PTI:-,
I'm not going to defend And Support PTI anymore!
Enough is enough#AmirLiaquat#عامر_کچرا_نامنظور

— Faisal (@faisaltanoli59) March 20, 2018
Here is the press-conference of Khan with Liaqat and veteran actor, Abid Ali, to announce the induction. Khan appears to be proud of his choice. In the following video, at 8:25, Liaqat confesses to the media present at the conference that PTI is his last resort and, being a human being, he undergoes an evolutionary process. But important to note here that he goes through this "evolutionary process of changing opinions" quite often and washes his dirty laundry in public the moment he falls out with his friends:
This article is not argumentative, it is revelatory of the changes inside, outside and around PTI. Might be good in the long run for the sake of elections or might be considered a dark day in the history of PTI but, for sure, it did not go pretty well with PML-N.
Ahsan Iqbal's tweet explains this:
For record sake: I was present in a meeting in which Dr Amir Liaqat met Mr Nawaz Sharif in Karachi and requested him to give time for a public meeting saying that NS was a true leader of Pakistan and its only hope. https://t.co/WgKxCvtrp8

— Ahsan Iqbal (@betterpakistan) March 19, 2018
Khan earned Aamir Liaqat's induction at the cost of  his long-term tried and tested friends. I just wish his sacrifices pay-off in Naya Pakistan, and just hope this change is "for good".