By Anahita Zurvan
Recently, rumors in B-town were of the sizzling affair between the Pakistani diva, Mahira Khan, and Indian hero, Ranbhir Kapoor. Their relationship first came to public notice when their pictures of smoking together in New York surfaced on internet. These were the pictures opposed to what Mahira Khan stands for in Pakistan—a shy good girl.
To refresh your memory, here is the picture of the good girl in her semi-nude dress smoking with her alleged boyfriend, Ranbhir Kapoor.
Following these semi-nude smoking pictures of Mahira Khan in the street of New York, she was slut-shamed and trolled on Twitter. No value-judgments here, but this actress monetized this good-girl image of hers, and the reaction which she got was natural. Nobody was expecting her to behave like this.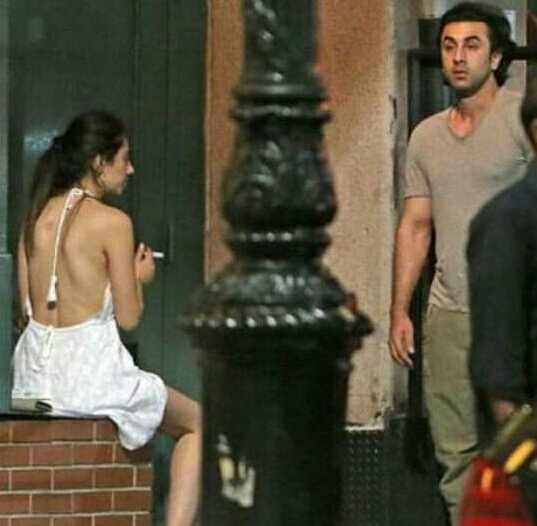 Her boyfriend, Ranbhir Kapoor, comes forward to support her and praises her as an actress and as a human being.
In an official statement to Indian media, Ranbhir Kapoor felt hurt for Mahiara and goes like this:
"I have known Mahira over the last few months and admire and respect her for her achievements, and even more for the person she is". He further asserted that "the way she is being judged and spoken about is very unfair". According to Kapoor, "the inequality in judgment just because she is a woman is sad".
Moreover, he suggested everyone "to stop the negativity and spread peace and love. Ranbir signed off by adding that both smoking and hate are injurious to health".
India media is claiming for the upcoming marriage of RK and Mahira.
Lets see what's cooking.
In another video, we find Mahira arguing with RK: