By Anahita Zurvan
A two-day annual Lahore Literary Festival (LLF) starts today on February 24 at the Alhamra Art Centre in which more than 200 scholars, novelists, poets, and short story writers, critics, and researcher will partake. LLF sources told that a total of 20 sessions will be held throughout the festival.
LLF 2018 will hold a keynote talk from Dr. Azra Raza, Chan Soon-Shiong Professor of Medicine and Director of Myelodysplastic Syndrome Center at Columbia University. Raza coauthored Ghalib: Epistemologies of Elegance with author and Yale professor, Sara Suleri.
Celebrities and scholars are tweeting about it and excited to be a part of it. Famous TV actress, Nadia Jamil, is going "ga ga" for this on social media.
#LLF2018 Schedule! Lahore, Literature and Spring. Aur kyaaaaa chahiye 🙂 pic.twitter.com/TsDUiYonOj

— Nadia Jamil (@NJLahori) February 22, 2018
Raza Aslan and Riz Ahmad will speak at the LLF: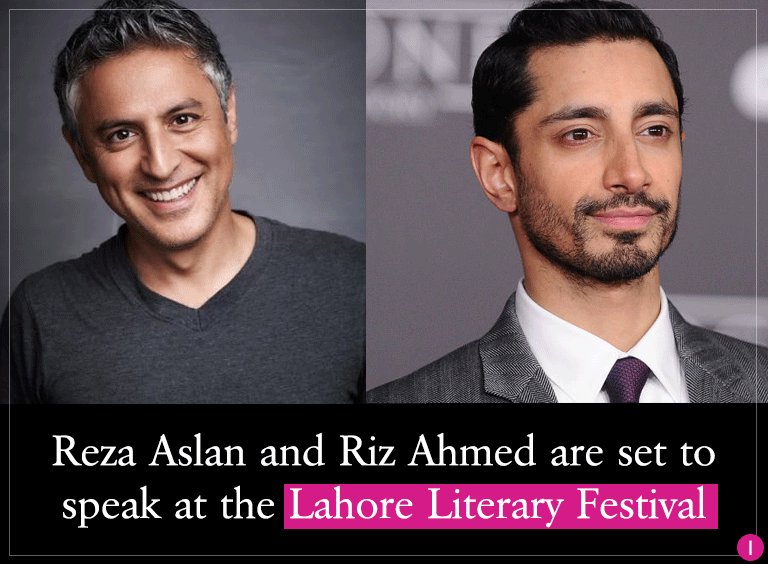 Famous scholar,Assistant Professor of South Asian history, Audrey Truschke, author of Culture of Encounters will also address a session on Emperor Aurangzeb:
Lahore Literary Festival – I'm speaking about #Aurangzeb Alamgir with F. S. Aijazuddin on Saturday 2/24, 11:15 a.m. #LLF2018 #Mughal #history pic.twitter.com/9tArAnIfWK

— Audrey Truschke (@AudreyTruschke) February 22, 2018
Professor Truschke also visited Shahi Hamam day before yesterday:
Loved visiting the Shahi Hammam in #Lahore – impressive restoration work! #Pakistan #Mughal pic.twitter.com/14aQ7JI4Bo

— Audrey Truschke (@AudreyTruschke) February 22, 2018
"The sixth edition of the Lahore Literary Festival (LLF)'s speakers include journalist and novelist David Ignatius, historian Audrey Truschke, Booker-winner Ben Okri… #LLF2018 https://t.co/Pxx6bZVIRE

— Audrey Truschke (@AudreyTruschke) February 17, 2018