At least five French soldiers have been killed in avalanche during a training exercise in Alps.
The avalanche descended to Valfrejus, near the Italian border, where almost 50 soldiers were training away from prepared ski runs. Search dogs and helicopters were set to search for the soldiers immediately.
Earlier, in last week, at least two school students and a Ukrainian tourist got killed by an avalanche in Les Deux Alpes. One of the teacherr is now being investigated over the casualties after he reportedly led his pupils towards a closed ski run just before the avalanche.
Heavy snow fallen recently has also covered the region.
Almost 10 of the military team were rescued immediately and four others were hurt a little. However, the five died were captured into cardiac arrest.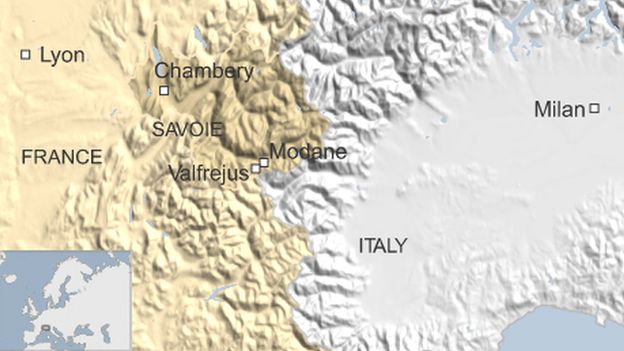 The soldiers had been skiing in the Petit Argentier region at a height of almost 2,200m when they came under the avalanche shortly before, local reports stated.
Some reports also claim that they belonged to 2nd Foreign Engineer Regiment basically based at Saint-Christol in southern France. However, the reports are still unconfirmed. They were training at France's national center for mountain warfare at Modane.
All soldiers who were taking part in the exercises had been carrying an avalanche detection system and rescuers reached the spot in few minutes, according to reports. Two of those found by rescuers were shifted to hospital in  a situation suffering from hypothermia.
Major Herve Pujol from CRS rescue team reported to BFM-TV, "For now the circumstances aren't very clear".
We are still trying to carry out the rescue and trying to count everyone in the area, to know if we still have people there who've been buried.
Lyon Police are expected to manage the interrogation into the accident and Defence Minister Jean-Yves Le Drian is due to visit the place tomorrow.