Bollywood's legendary actress Sridevi, 54, passed away due to a massive cardiac arrest in Dubai on 25th February, 2018.
Lamhay girl, born and named Shree Amma Yanger Ayyapan, died in Dubai few hours back due to fatal cardiac arrest. She was attending Mohit Marwah's wedding with her husband director Boney Kapoor and younger daughter, Khushi.
Her elder one, Janhvi, is in Mumbai due to her shooting schedule and film industry is getting together at her place to be with her in this utterly tragic and shocking moment of loss.
Cause of Her Death
According to sources, she took a lot of hydroxyl drugs trying to keep her weight down. These drugs kill your hunger, heighten your metabolic rate and makes the heart beat faster. Luckily, she died of  heart attack; most people suffer a severe stroke and survive to live like a vegetable for the rest of their lives.
These are some of her last pictures from Dubai wedding prior to her death. Who knew it would be her last function!
Such is life. #Sridevi is no more. These are some of her last photos clicked in #Dubai. She died of cardiac arrest. pic.twitter.com/Ve6fsskw3F

— Johnlee Abraham (@Johnleeabraham) February 24, 2018
This are the last few moments of Sridevi after which she was rushed to hospital.
For both Boney and Sridevi, it was their second marriage. Her first marriage was to film actor Mithon Chakraborty from 1985-1988. Mom-actress is also the step-mom to film actor Arjun Kapoor.
Sridevi had worked in Tamil, Telugu, Malayalam and Kannada films before starting her career in Hindi films. Child artiste of 60s grew up to be one of the biggest female stars India could ever cherish. She was the recipient of fourth highest civilian honour "Padma Shri" in 2013.
She loved working with Pakistani actors and was truly appreciative of their work. Following emotional video message is reflective of her sincere appreciation for our stars.
Sridevi's contribution to Indian Cinema is massive. She was starred in movies like Mr India, Nagina, Lamhay, Sadma, and most recently in Mom with Pakistani actors Sajal Ali and Adnan Siddiqui in 2017, produced by her husband, Boney Kapoor.
Despite being 55, she aged like a fine wine: beautiful and utterly intoxicating: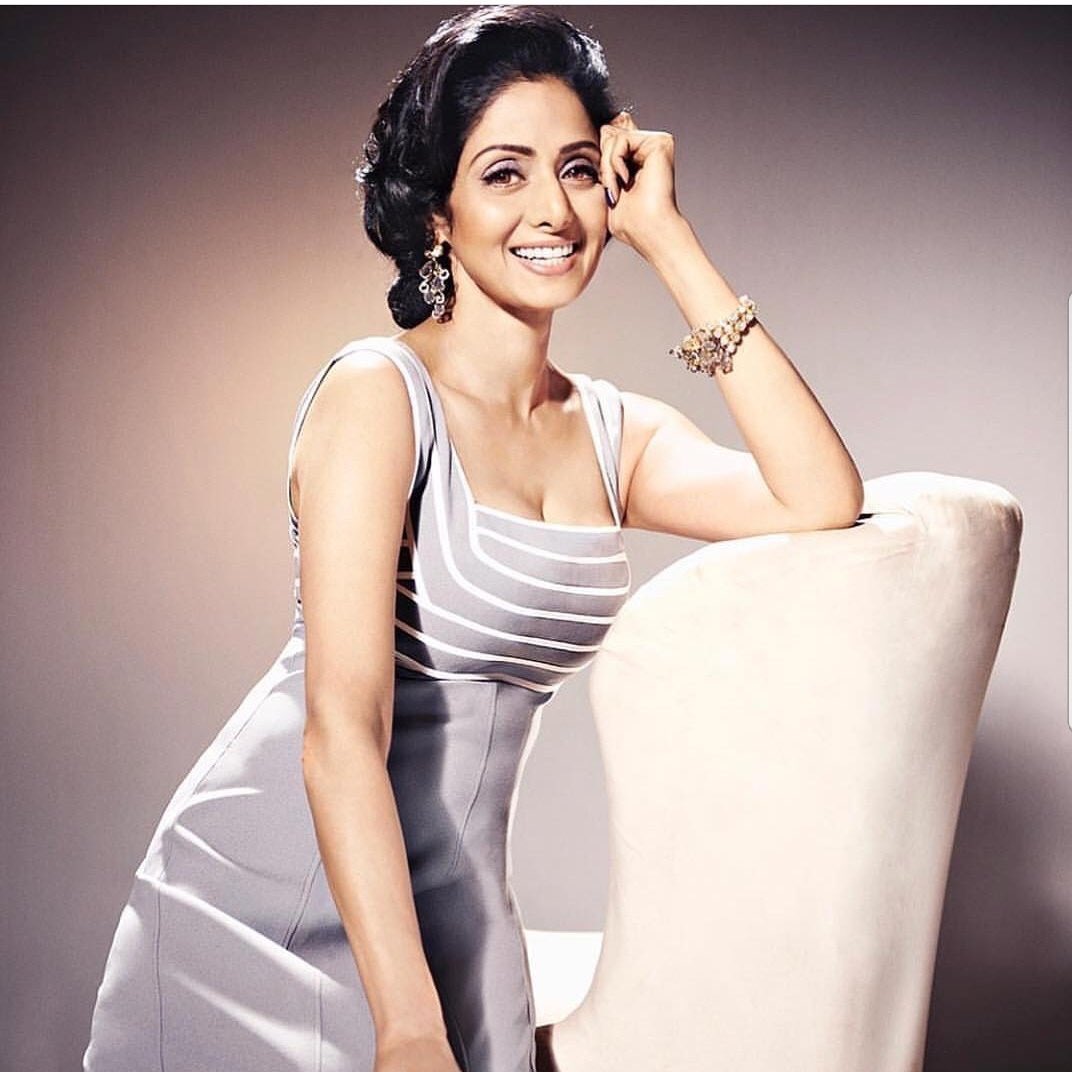 The finest of Sridevi's career was her film Sadma,1983, with Kamal Hasan in which she played the role of a woman who regresses into childhood after suffering from a severe head injury. Her tragic condition lands her into a brothel-house from where she is rescued by Hasan.
Despite its luke-warm reception at the box office, Sadma garnered both national and international accolades and turned out to be a cult-movie—way ahead of its time.  It is enlisted on CNN-IBN's category of 'Greatest Romantic Couples on Celluloid' and the climax of Sadma is also enlisted in the CNN-IBN list of 'Bollywood's 50 Most Memorable Scenes of All Time'.
Here is the scene:
Sridevi's highly subtle and finest of her performance in the following clip:
Among many news channel, Huffpost and NDTV confirmed the news few minutes ago.
Breaking | Bollywood actress Sridevi passes away

— The Indian Express (@IndianExpress) February 24, 2018
Hard to believe she's no more amongst us! Rest in peace #Sridevi @SrideviBKapoorhttps://t.co/6A1TqPjrO5

— Zoom TV (@ZoomTV) February 24, 2018
A famous Indian anchorperson, Rajat Sharma, also took to twitter to confirm the news.
https://twitter.com/RajatSharmaLive/status/967506032548225024
Khaleej Times also confirmed the news.
Bollywood actress #Sridevi passes awayhttps://t.co/gsUKaKNEwa pic.twitter.com/mnVxVd12H1

— Khaleej Times (@khaleejtimes) February 24, 2018
All India Radio also broke the news on its Twitter handle.
BREAKING NEWS!
Bollywood actress #Sridevi Kapoor passes away. (File Pic)#RIP
Via ANI pic.twitter.com/MCdynA7JoF

— ALL INDIA RADIO (@AkashvaniAIR) February 24, 2018
Filmfare's official twitter handle also broke the news:
Breaking news!

Bollywood legend @SrideviBKapoor passes away.https://t.co/JisxQ0hBgZ

— Filmfare (@filmfare) February 24, 2018
Film actor, Sidhard Malhotra, also shocked to hear the new:
Really Shocked and disturbed to hear that Sridevi Ma'am is no more #RIP #Sridevi 🙏

— Sidharth Malhotra (@S1dharthM) February 24, 2018
Preity Zinta also tweeted:
Heartbroken & shocked to hear that my all time favourite #Sridevi is no more. May god give peace to her soul & strength to the family #RIP

— Preity G Zinta (@realpreityzinta) February 24, 2018
Being a proud mom, her daughter, Janhvi's upcoming movie was a pinned-tweet on Sridevi's account:
— SRIDEVI BONEY KAPOOR (@SrideviBKapoor) November 16, 2017
Among thousands, two of her memorable romantic songs below: