In Vogue's September issue, Beyonce says that she has 'been to hell and back.' The 36-year-old singer wrote about her body, pregnancy, and parts of her life for the most important issue of the year.
Beyonce sparked headlines last week after it was revealed that she would have complete control of the cover, including a self-authored essay, pictures, and captions. This also included her recruiting Tyler Mitchell, 23-year-old, as the first black photographer to shoot a Vogue cover. Beyonce has also been able to make history by being the first African-American to star in the Vogue's September issue.
About her pregnancy, Beyonce writes, "After the birth of my first child, I believed in the things society said about how my body should look," then she adds "I put pressure on myself to lose all the baby weight in three months, and scheduled a small tour to assure I would do it, looking back, that was crazy."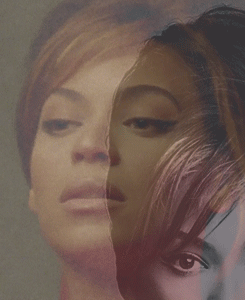 The Texan singer goes on to inform us that she was 218 pounds when she had given birth to the twins due to the fact that she was swollen from toxemia and had been on bed rest for over a month. She further also tells us that the health of her babies and her health itself was in danger and therefore had to have an emergency C-Section. However, she now admits that she "accepted what my body wanted to be'" and during this time, she gave herself the much-needed self-love and confidence. She says "To this day my arms, shoulders, breasts, and thighs are fuller," and further adds that "I have a little mommy pouch, and I'm in no rush to get rid of it. I think it's real."
Beyonce also talks about hiring an African-American 23-year-old photographer to shoot the cover. She says that it is important to give a chance to new talent and to encourage them and she says that "Until there is a mosaic of perspectives coming from different ethnicities behind the lens, we will continue to have a narrow approach and view of what the world actually looks like. That is why I wanted to work with this brilliant 23-year-old photographer Tyler Mitchell."
Tyler, took to Instagram to express his gratitude in working with Beyonce and captioned his post saying 'honored to have worked with such an icon.'
In relation to her past and her ancestry, Beyonce talks about her numerous performances, including Coachella and the On The Run II Tour, she also opens up about the fact that she actually descends from "a slave owner who fell in love with and married a slave". She further confides that "I had to process that revelation over time. I questioned what it meant and tried to put it into perspective. " Then she says that she believes this is why God has blessed her twins, Rumi and Sir, saying that "male and female energy was able to coexist and grow in my blood for the first time."
The Grammy-winning artist has also elaborated her legacy to us and explains that she deems it extremely important that her son and two daughters are able to see themselves in books, films, as bosses and CEO's and she says that it is important for them to understand that they are capable of writing the script to their own lives and should not be compelled by anyone to fit into the cookie cutter mold they want them to be, basically she states that she wants all her children to be self-loving and confident individuals in their futures.