Movies will surely not be fun if there is no chemistry between the actors, these couples are the best couples in the history of Bollywood films.
Shah Rukh Khan and Kajol
They have acted together in many films such as DDLJ, and kabhi khushi kabhi gham, Om Shanti Om, and Dilwale.
Reviews:
"I can not agree more with Karan Johar. Eyes of both Kajol and Shahrukh sparkle and brighten up when they act to romance together."
"Their couple is a blessing, seeing them together on screen is amazing, the way their eyes sparkle, the way their chemistry enlightens the aroma of the film it almost looks real. They look great together and their couple is like magic. The way they say their dialogues, it looks like it's coming from their heart. Seeing them together in so many movies, I must say super hit movies, just makes their couple even better and real. Each word they say each action they do it, looks like they are in love and cannot get enough of each other. All of it looks so natural and this we've got to give to Karan Johar since it was he who believed in the both of them and it was him who saw that they would make a good couple and the way he made them act further made it more realistic. So thank you to this amazing director and of course thank you to shah rukh khan and kajol who acted so well. Hats off guys to all of you.
Salman Khan and Katrina Kaif
They have appeared together in many movies such as Ek Tha Tiger, Tiger Zinda Hai, and Maine Pyaar Kyun Kia.
Reviews:
"These two have something special, they look like a very dashing couple together, Salman with his awesome body and style and Katrina with her killer looks, it's all so well linked. I also think that Salman has a soft spot for Katrina since he cannot see her cry, he also brought back her career on track after she gave flop films like Jagga Jasoos, he supports her so well and they both look so good on screen. Salman the perfect man for her, he is strong, supportive, well established and mature while Katrina is pretty, sweet and cute. The reason why their couple looks so good on screen is that they are also a couple in real life and that makes it more fun to watch. They look in love and their couple on screen looks so real that it makes viewers wish that they get married soon."
Saif Ali Khan and Kareena Kapoor
The most interesting about this screen couple is that they are actually a couple in real life and also have a cute baby; Taimur who is the most adorable child in Bollywood's history. These two have appeared together in films such as Tashan, Agent Vinod, Happy ending, and Kurbaan.
"Kareena and Saif are legit cople goals, though they are married thir love still hasn't ended or even started to fade away, they are both very passionate about each other and by what it looks like will always be. Kareen loved Saif for a very long time, to be honest; since her childhood but unfortunately, he was already married to someone else so Kareena wasn't his first wife. But this didn't put her feeling to rest and she remained in love for him. And now as fate sees it, both of them have found one another and are deeply in love with each other, their pictures, vacations and just tjat look for themselves in each other's eyes shows the world how madly both of them are. It is true that Saif is very older than Kareena, but this couple has managed ti show the world that for loving someone you dont need to see anything else but who they are, their personality because love is blind. It is this real-life romance between the two that can also be seen in movies and both of them have never backed away from expressing their love for one another on screen and of the screen as well. a big applause for the both of them. Their chemistry in movies is real which makes it even better to see since we can sense their care and love while watching them together ion screen."
Other famous couples include:
Alia Bhatt and Sidhart Malhotra
They have appeared in movies such as Student of The Year and few others.
Alia Bhatt and Varun Dhawan
They have appeared in movies such as Badri Ki Dulhania and few others.
Katrina Kapoor and Ranbir Kapoor
They have appeared in movies such as Ajab Prem Ki Ghazab Khani.
Depika Padokone and Ranveer Singh
They have appeared in films such as Padmavat.
Shahid Kapoor and Prianka Chopra
They have appeared in movies such as Teri Meri Khani and few others.
Ranveer Singh and Anushka Sharma
The have appeared in movies such as Dil Dhadakne Do and few others.
Tiger Shroff and Disha Patani
They have appeared in movies such as Baaghi 2.
Aditya Roy Kapoor and Shraddha Kapoor
They have appeared in movies such as Aashiqui 2.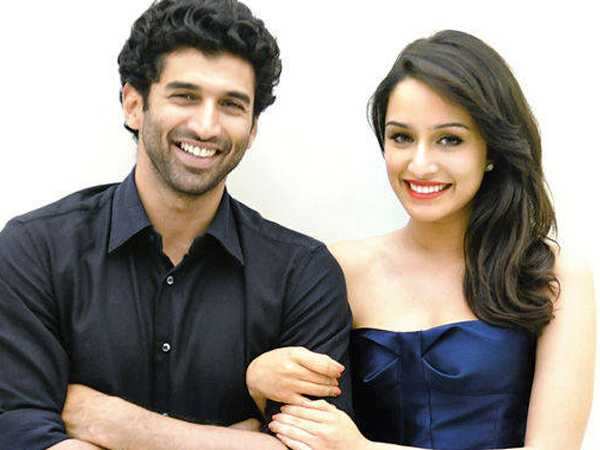 Randeep Hooda and Aditi Rao Hydari
They have appeared in movies such as murder 3 and a few others.
Amir Khan and Kareena Kapoor
They have appeared in movies such as 3 Idiots and a few others.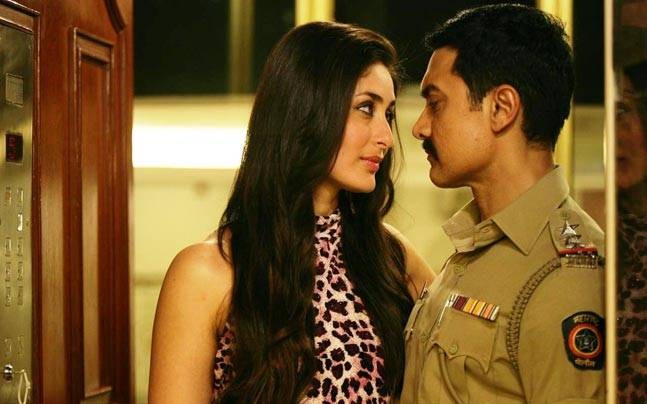 Akshay Kumar and Raveena Tandon
They have appeared in movies such as Keemat
Salman Khan and Kareena Kapoor
They have appeared in movies such as Bodyguard and a few others.