By Maryam Iraj
To this date, we continue to fail miserably as a nation to device a code of conduct, ethical framework and moral compass. With Cyril Almeida's interview of Nawaz Sharif of 12 May 2018, I was taken aback not for what Sharif lied about, but what Cyril Almeida tweeted about it.
He immediately reminded me of Jay Solomon, the chief foreign affairs correspondent of The Wall Street Journal, who was fired on 21 June 2017 as soon as the evidence surfaced that he had been engaged in the business dealings of an Iranian-born aviation titan, who was one of his primary sources for reporting. 
In a statement to The A.P., Solomon gave in by commenting, "mistakes in my reporting" and apologized to his employer WSJ and his readers. He further told:
"I never entered into any business with Farhad Azima, nor did I intend to," he said. "But I understand why the emails and the conversations I had with Mr. Azima may look like I was involved in some seriously troubling activities." 
Mind you we are talking about Jay Solomon, a highly regarded veteran of The Wall Street Journal and Washington diplomatic circles. His dismissal was no less than a shock to the paper's newsroom, and also an example to be set to practice journalism with ethics and with certain uncompromising standards.
More than the journalist, the discretion lies with the editor. There are times when a news is more than a scoop, and editor is the one who can imagine its ramifications and the value which could be attached to it.
Having said that, let us accept the fact that journalists can be wooed with gifts, money, tickets, travel, dinners, and other perks. At least, this is what the following optic tells: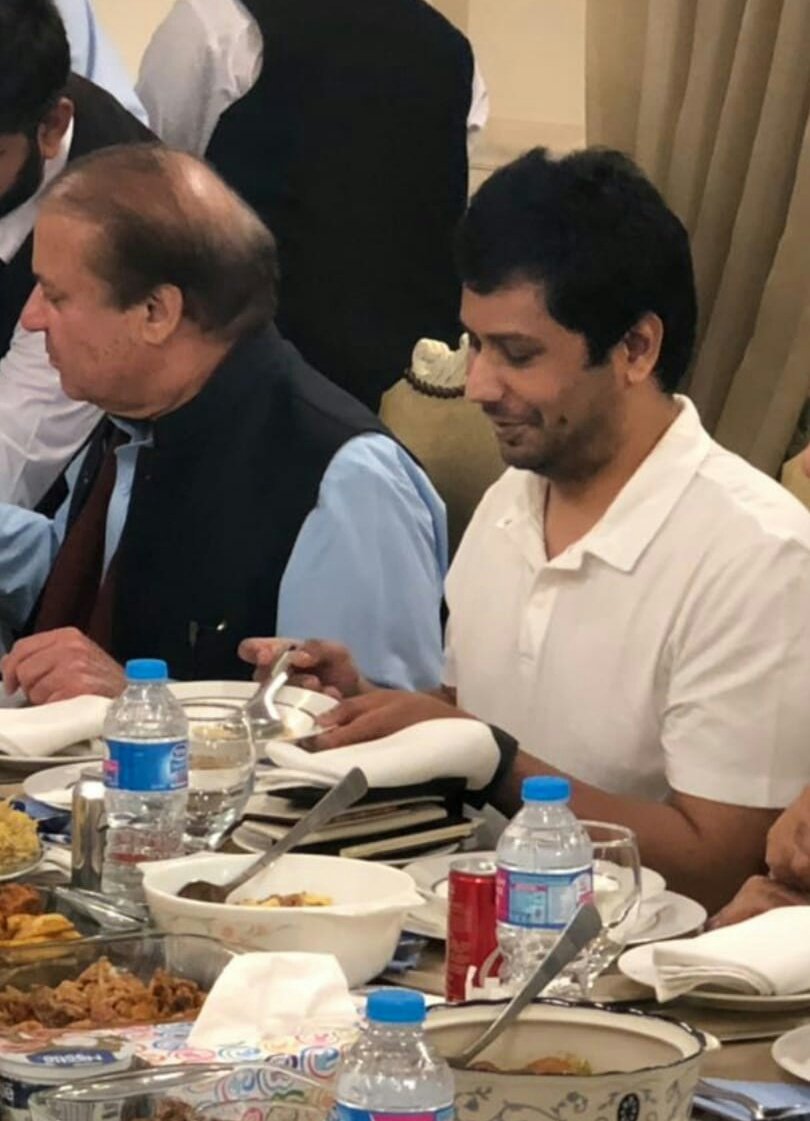 Almeida in a tweet to respond to a question about the letter (attached below) which was issued to facilitate him on the airport with full-protocol expressed that it was "his" "Flight Special Plane". Here by "his" he means Nawaz Sharif. This is where our journalism stands. What else is a planned and planted interview?
Sure. The 'Flight Special Plane' was *his*. Plan conveyed to me had been to go to airport and meet him there. Letter is pretty standard security procedure; ask anyone familiar with such stuff? In the end, didn't go to airport, didn't meet him there and interview done elsewhere… https://t.co/9MZrPvafcw

— cyril almeida (@cyalm) May 14, 2018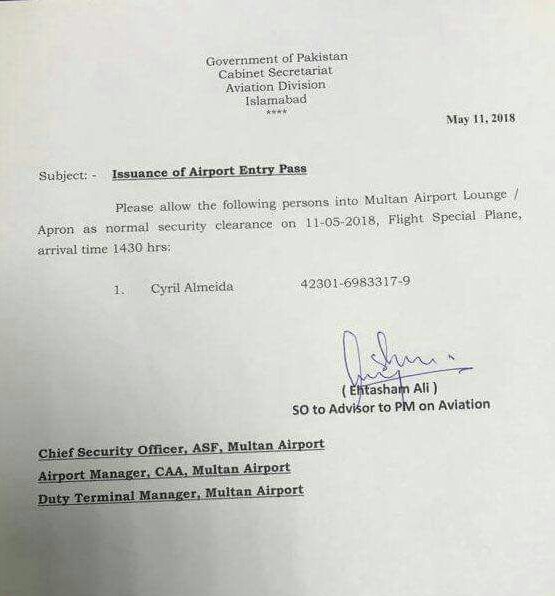 Journalists are resilient, cogitative and independent, they are the scientist of a reality which needs to be discovered, and needs to shared with humanity. They have a mind to question the claims no matter where  it comes from and what effect, good or bad, it would leave on the society. I assume Almeida's radius never covered such concerns.
Almeida was spellbound, stupefied, and felt incredible in the corrupt magnanimity of the disqualified Sharif as explained by the following tweet. A man who is a money launderer managed to impress Almeida with his "edifying words".
Read the following tweet of the journalist:
The shattering effect Nawaz's words have had were spellbinding, stupefying, incredible to hear in person, addressed directly to me and fully on the record… was immediately obvious the course of the election would change, and maybe much else besides…

— cyril almeida (@cyalm) May 14, 2018
Is it a standard quid pro quo or we don't have any integrity to compromise in the first place? Where the subtlety of discourse, nuanced narratives and sophistication of journalism is lost?
Looks like it's dirt simple to appeal to the vanity of a journalist by giving him ceremonious protocol and access to the "exclusive lies" in the name of "exclusive information".
Author can be followed on Twitter at m_r_a_.