By Anahita Zurvan
Russian state news agency Tass reported, "all 71 people aboard a Saratov Airlines plane expired when the plane crashed southeast of Moscow on Sunday."
A Saratov Airlines flight 6W703, Antonov-148 aircraft, disappeared from the radar soon after its departure from the Domodedovo international airport.
Tragically, all 65 on-board passengers and 6 six crew members died as reported by the Russian news agency, Interfax.
As reported by the news service RIA Nowosti, the plane crashed in the Ramensky District near Argunovo villages, 80km outside of Moscow.
Rescue teams are supposed to be rushing towards the crash site on foot, unable to get there with vehicles.
Following are the images from Twitter: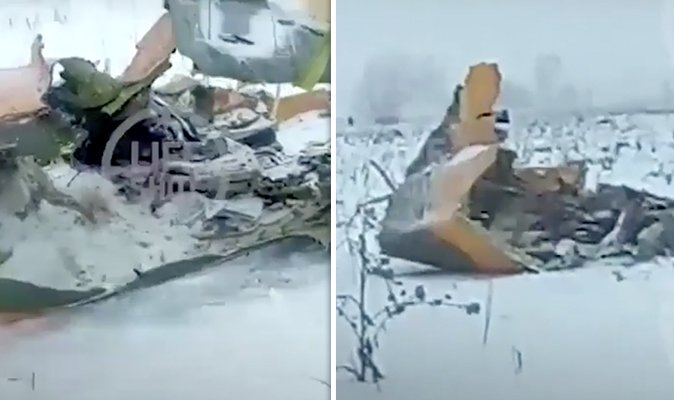 "The snow is very dense … the Moscow region has had some of its heaviest snowfall in decades," CNN's Matthew Chance reported from Moscow. "It's not clear at this stage whether weather was factor in this crash."
The cause of the crash could not be determined but the Investigative Committee of Russia notified to the press that officials had launched a criminal investigation for crash.
Russian President, Vladimir Putin, ordered to establish a "special commission in connection with the plane crash," said Putin's spokesperson.
He further said, "The President also expresses deep condolences to all those who lost relatives and friends in this disaster."
Following is the clip from Russian TV:
It is a developing story. More is awaited.